21/08/2021 17:00 - 22/08/2021 00:00
Amphora Hotel Split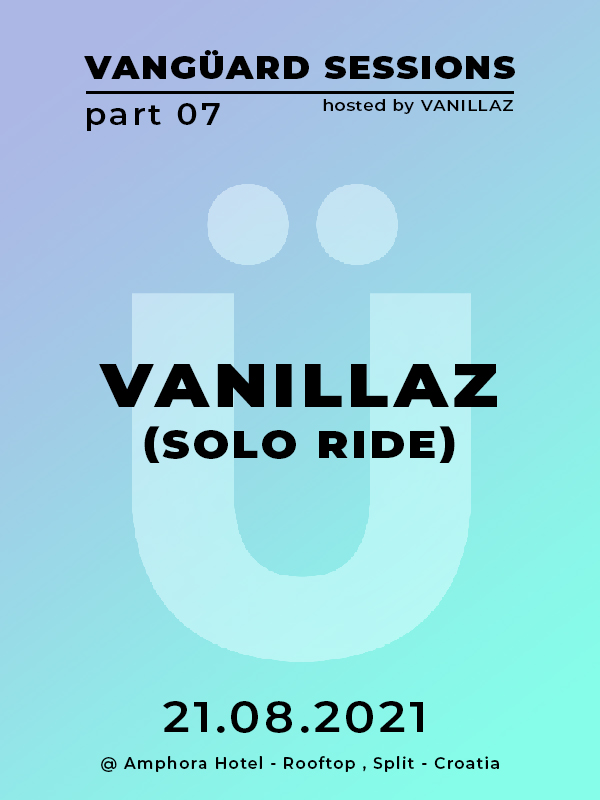 VANILLAZ (solo ride)
Vanillaz are returning to Split once more in Summer 2021.
This time with a series of 8 events. Series includes artist that collaborated of supported Vanillaz till now and its happening on the best rooftops on the Croatian coast at the Amphora Hotel Split on the 13th floor. Watching sunset and dance to the music from your favorite artist, what more does one need?! Be a part of a legacy and secure your ticket today. Every event will start from 17:00 and will run until 00:00.
All tables will be separated by proper lengths in accordance with regulations
The rooftop is open.
All attendees must wear protective mask when entering the hotel (until they get to the hotel rooftop – 10th floor)
Entrance is 18+ years of age.
Reservations and info:
info@vanillazmusic.com
038591 / 3377-388 (Whatsapp)
To enter our events you will need to present at the entrance:
a valid EU Digital Covid Certificate for EU citizens / an equivalent certificate by the health institution of your country for non-EU citizens
Who qualifies fort he certificate?
Everyone who has been vaccinated against COVID-19
People who got over COVID-19 disease
If you have a negative PCR or rapid antigen test for SARS-CoV-2
If you dont have a certificate:
Please test yourself at least 24 hours before arriving at the event so you can enter without any problems and enjoy our open space rooftop.
SARS-CoV-2 Rapid Antigen Test will be done on site (in front of the hotel), we prepared a special price for our guests (30 kn)
Amphora Hotel, Split – location: